Mind Matters
If you or someone you know is experiencing a life-threatening emergency, please call 911 or 988 (Suicide and Crisis Lifeline). Sahaita Mind Matters is not intended to replace emergency services. 
If you are looking for a therapist, please visit any of the following to get matched to a licensed professional:
www.betterhelp.com

https://southasiantherapists.org/find-a-therapist/
According to the World Health Organization , "In the first year of the COVID-19 pandemic, global prevalence of anxiety and depression increased by a massive 25%". Dévora Kestel, Director of the Department of Mental Health and Substance Use at WHO, stated that "While the pandemic has generated interest in and concern for mental health, it has also revealed historical under-investment in mental health services." Now scale that 25% to consider the underrepresented immigrant population. As our communities spent the past few years in isolation, Sahaita volunteers sought to build unity in community. In 2021, Mind Matters was born.
Mind Matters is an emotional wellness initiative catered toward immigrant & diasporic communities with a cultural perspective. Our goal is to improve & expand the availability of mental health resources for South Asians and host in-person safe spaces to work through a multitude of issues that affect our community. Together we can reduce the stigma around acknowledging mental health issues and shift focus to awareness & treatment. 
Urgent Topics
Our incredible team of health professionals has planned a series of discussions on crucial topics & their cultural nuances, coupled with resources for finding help. These issues and the social structures that enable them to exist are often intertwined with one another, adding to the complexity of mental health.
Basics of mental health

Anxiety & Depression

Domestic/Family Violence

Alcohol Addiction & Substance Abuse

Postpartum Depression (PPD)

Pain, grief, and suicide

Bullying

Eating disorders


Helpful Reading
Hotlines
Additional Resources
South Asian Resources
Addictions
Local Agencies (California)
Food Resources
Hotlines
Additional Resources
South Asian Resources
Addictions
Local Agencies (California)
Food Resources
   Resources Provided by South Asian Mental Health Consortium
We are currently developing a system where you can get direct non-emergency assistance from our team. Stay tuned!
Have you checked out our YouTube playlist?
Part of Sahaita's Mind Matters Series, this webinar was on parenting in a post COVID world with great tips on engaging young adults away from gaming and social media consumption along with strategies to build better communication and bon with your children
Presentation Deck: Managing Social Media Usage for Children & Adolescents
"lok ki kehenge!" "sade ghar vich nai ehe problem" "I can't seek help or treatment because I have no time and too many responsibilities." We hear these too often, and these are the common deterrents from someone getting the help they need. Dr. Harry Sekhon, Dr. Preet Sabharwal, and Baldev Mutta discuss mental and emotional wellness. Topics discussed: how to recognize someone needs help, understanding feeling and emotions, stigma and myths around mental health, mental health struggles within South Asian Women, how to seek help or treatment living with in-laws or a joint family Confidentiality & Privacy when seeking Mental Health treatment. Thank you to our Panelists: Dr. Harry Sekhon – Specialization in Child and Adolescent Psychiatry, Dr. Preet Sabharwal – Founder of South Asian Mental Health Consortium, Baldev Mutta – CEO and Founder of Punjabi Community Health Services, Anaika Sahota (Moderator) – Sahaita Volunteer

Punjabi Community Health Services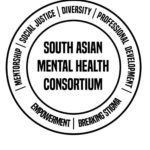 South Asian Mental Health Consortium