Luminaries Talks​
Luminaries Talks is a series that highlights accomplished thought leaders in their respective fields.  These inspirational conversations are designed to help our youth hear from visionaries about their career's traversed trek, their journey through life, their lifelong learnings, and motivations.
---
Founder & CEO Digital Twin Labs, LLC, USA | Advisor Gates Foundation | Former CTO IBM Blockchain-IoT-Cloud & Member of IBM Academy of Technology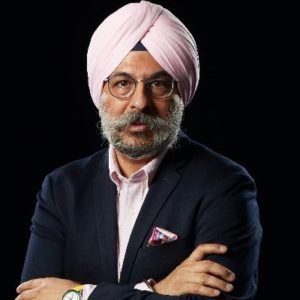 Gurvinder Ahluwalia is the Founder & CEO of Digital Twin Labs based in the US. Previously, he was Chief Technology Officer at IBM for Blockchain, Cloud, and IoT for North America and a nominated member of the IBM Academy of Technology. He is an Industry Associate at University College London. Gurvinder has stewarded industry, business, public, and open source organizations through our recent waves of tech disruption in Internet, Mobile, Cloud, and now Blockchain, IoT, and Digital Assets. His current company co-creates a new denomination of digital platforms and digital ventures motivated by Blockchain, IoT, Cloud, AI/ML, 3DP, 4IR and other frontier technology paradigms. He is also Cofounder & Chief Product Officer at StreamSum, a AI product company for live stream video events.
Gurvinder co-implemented the first ever proof of blockchain natively on edge data and sensor based embedded devices as a next generation architecture and economic model for IoT – cited widely by media including as cover story of Economist;  he is a co-convener of the global COVID-19 Credentials Initiative for use of Verified Credentials and Digital Wallet for individual.
In our conversation with Gurvinder we will explore his rise to the top of IBM, his work as Advisor with Gates Foundation and learn about Blockchain, Distributed Ledgers and the future of distributed technology in various industries. 
Please register for Luminaries Talk below, you will be sent a calendar invite to each event along with Zoom link and instructions on how to join the event.