Atam Pargas Farmer Support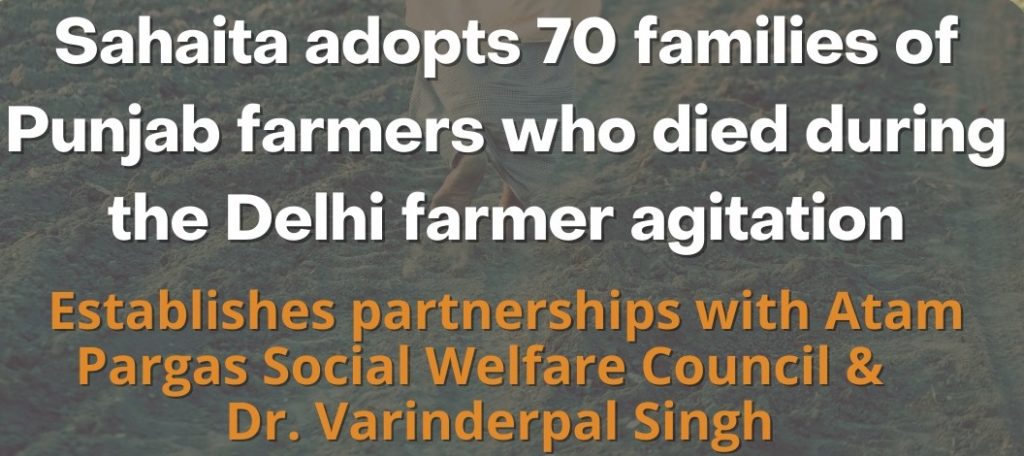 Fulfilling its commitment to the empower the underprivileged, Sahaita has establishing a partnership with Atam Pargas Social Welfare Council. Under this partnership Sahaita will support an additional 70 families of farmers or farm laborers who have lost their life during or at the Delhi border farmer protest sites.
Atam Pargas, led by Dr. Varinder Pal Singh, Principal Soil Scientist from Punjab Agricultural University, Ludhiana along with the board and team of coordinators has committed over 60 hours of research and due diligence into each family. This due diligence has highlighted each family's financial situation, documenting their income, debt, and support they have received to date from various other organizations. Based on the due diligence Atam Pargas has created a plan for each family, ranging from one time investment for some families to help them establish a source of income; in other cases where the family needed monthly support, they have recommended a monthly support amount for the family to cover their living expenses.
Sahaita takes pride in being a 100% volunteer managed organization in US and Canada, saving millions in executive director and board salaries ensuring prudent use of donated funds. Our partnership with Atam Pargas aligns us with a like-minded and well managed organization that takes pride in conducting due diligence and ensuring that donations make the most impact on the ground. To that end, both organizations will make available the list of families adopted by Sahaita and allow individuals to adopt these families via Sahaita website at https://www.sahaita.org/farmerproject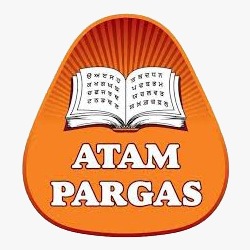 About Atam Pargas:
Atam Pargas Social Welfare Council, a society registered under the Societies Registration Act (XXI of 1860) and as amended by Punjab Amendment Act 1957 vide number 133 of 2009-10 with its principal office at 99, Preet Vihar, Pakhowal Road, Ludhiana-142022, India.
It is a non-profitable, non-political and non-government organisation instrumental to sensitize academia to voluntarily take up the mission of developing students as 'Truthful Human Beings', archive literature, help needy students/patients, prevent environmental pollution, and conserve natural resources. Dr. Varinderpal Singh, a renowned 'Soil Scientist' and 'Social Activists' founded Atam Pargas in 2009 and is being managed by a team of learned academicians and selfless volunteers (https://www.atampargas.org/home/Board_of_Management).
"Support Farmers" initiative of the Atam Pargas is an organised and dedicated project of caring for the poor and needy families of the martyrs who sacrificed for the well-being of the Indian public during the farmers' agitation. About 25 regional review teams are outreaching the families of martyred farmers to review their needs and allot coordinator to the supported families. The teams also review the poor and needy families of citizens other than the martyrs of the farmers agitation. The needs of the reviewed families are finally assessed and decided by the team of intellectuals in consultation with coordinators to ensure necessary arrangements for providing moral support, medical aid, education, career/employment counselling, agricultural expertise, and financial assistance to meet the necessities of the needy families. The coordinators remain in touch with the families to extend all sorts of possible support. A special emphasis is being given to develop the family members of the supported families as 'Truthful Human Beings' in the service of society (https://www.atampargas.org/home/Supportfarmers).